Manuka Honey is native to New Zealand and is produced by bees that pollinate the Manuka bush also known as "Leptospermum Scoparium" - that's a mouthful!
 Its antibacterial properties set it apart from traditional honey.

MG - The major antibacterial component in Manuka Honey is Methylglyoxal (MG) which is a compound naturally formed in the nectar of the Manuka flower. MG is found in most types of honey only in small quantities.
UMF – The Unique Manuka Factor is a grading system used to measure the level of Methylglyoxal in Manuka Honey. UMF identifies natural unadulterated Manuka Honey produced in New Zealand. UMF is the only manuka honey grading system that is licensed and audited to verify the honey is true-to-label. UMF is a mark of quality so you know what you're getting is worth the money.
Tip: - When purchasing Manuka Honey, it may be wise to start off with a low concentration as the higher the concentration of MG, the stronger the antibiotic effect according to WebMD.com.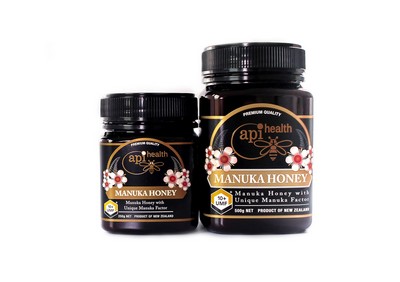 A suggestion would be to use a minimum of UMF 10+ because any lower than that has little to no antibacterial activity. Take a look at the ApiHealth UMF 10+ available on "Ukhealthbeauty.co.uk".
How can it benefit you?
According to Healthline.com, Manuka Honey has been proven to be beneficial for:
1.      Aiding wound healing.
2.      Soothing sore throats.
3.      Improving the digestive system.
4.      Treating skin issues such as acne; wrinkles and many more.
Alongside these benefits, it can be used in various ways such as:
On your hair – Those of you suffering with dry, brittle and dull hair, look no further! Manuka Honey is full of protein to help heal dry and damaged hair. High protein content helps rebuild the shaft and return hair to a healthy state.
Api Health has a unique range of UMFHA approved Manuka Honey with an array of natural extracts. A suggestion would be the ApiHealth Manuka & Propolis.
On your skin – In the midst of the harsh winter months the skin can become extremely dehydrated. Manuka Honey when used in a bath...yes...a bath softens the skin leaving it supple, hydrated and radiant.
As for the face, Manuka works for blemished skin due to the natural antibacterial properties and wrinkles as it can increase collagen cross-linking, assisting the structural growth of collagen within skin cells according to beautyepic.com. A few wonderful options are the Api Health UMF Manuka + Manuka Pro Milk Thistle and Manuka Honey & Pollen.
In your food – Many take ½ to 1 tablespoon of Manuka honey each day to help with proactivity, but it can also help to boost your immune system. Or if, according to au.lifestyle.yahoo.com, you would prefer to add it to your breakfast like the Dutchess of Sussex Megan Markle herself, that is also an option.
DIY Manuka Recipes:
Now it is time to try them out for yourself!
We have a few Api Health tailored DIY's that you can easily fit into your winter-wellbeing routine. Let's have a look...
1.      DIY Face Mask: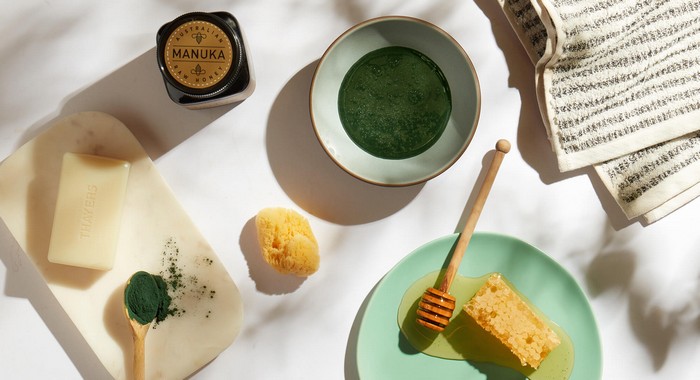 Ingredients: 
1.      1 tablespoon – Api Health Manuka Honey & Turmeric Extract
2.      1 drop - Tea tree essential oil
3.      ¼ teaspoon - Spirulina powder
Directions:
1.      Add all ingredients into a bowl and mix into a smooth paste.
2.      Apply to clean face.
3.      Leave for 5 minutes.
4.      Wash with lukewarm water; pat your face dry.
5.      Moisturise.
2.      DIY Hair Mask:
Ingredients: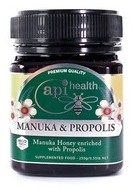 1.      1 tablespoon -  Api Health Manuka Honey & Propolis
2.      1 tablespoon – coconut oil
(Double the ingredients if your hair is long)
Directions:
1.      Mix all ingredients together to combine.
2.      If necessary, heat the mixture in a small pan to help combine; allow time to cool down.
3.      Dip ends in first, then spread all over the hair.
4.      Leave for 20 to 30 minutes.
5.      Wash + rinse.
3.      DIY Honey Bath: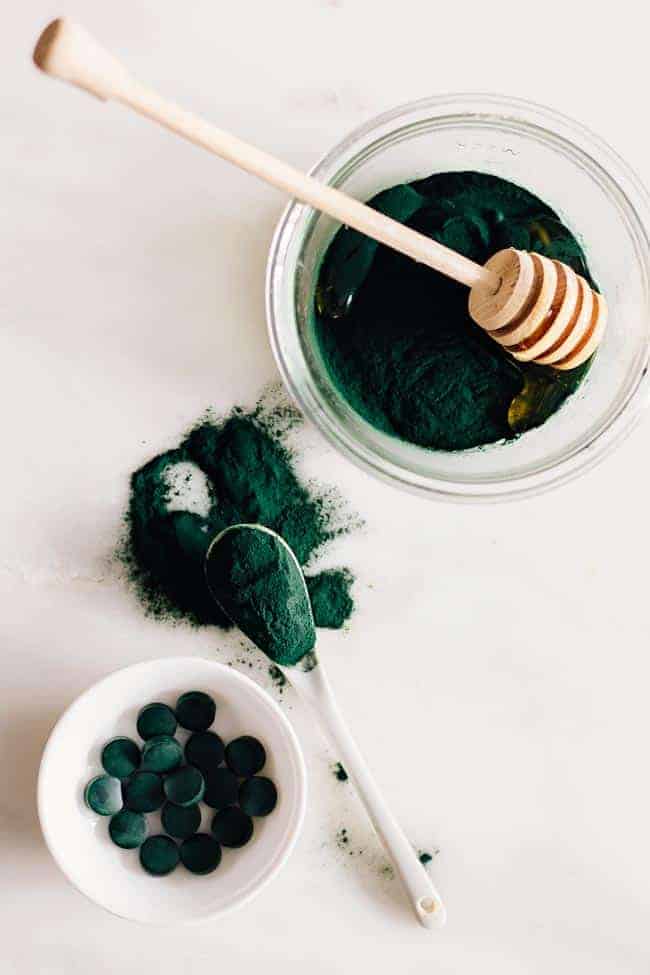 Ingredients:
1.      237 ml – 473ml (1-2 cups) - whole milk
2.      118 ml (½ cup) - Api Health Manuka Honey & Pro Milk Thistle Extract
Directions:
1.      Pour milk and honey into a running bath.
2.      Mix well before getting in.
3.      For better results massage skin with an exfoliating mitt in circular motion before rinsing.
Summary:
·         Manuka Honey is incredibly versatile in the range of benefits that it provides such as: aiding wound healing; soothing sore throats;   improving the digestive system and treating skin issues such as acne; wrinkles and many more.
·         Manuka Honey can be used in many ways such as: on your hair; on your skin and in your food.
·         There are many different DIY's that you can add to your winter care routine, why don't you give some a try and see how they go! 
·         ApiHealth offers a vast range of Manuka Honey products with and without extracts ranging from UMF 10+ to UMF 20+ that you can use, if you are interested, you can purchase them in our store at Ukhealthbeauty.co.uk.